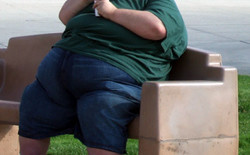 Lack of Exercise as Deadly as Smoking, Study Finds
When it comes to being couch potatoes, Americans aren't alone. Physical inactivity has become a global pandemic, say researchers in a series of related papers  published in the journal Lancet. According to one of the reports, lack of exercise causes as many as 1 in 10 premature deaths around the world each year — roughly as many as smoking.
About 5.3 million of the 57 million deaths worldwide in 2008 could be attributed to inactivity, the new report estimates, largely due to four major diseases: heart disease, Type 2 diabetes, breast cancer and colon cancer. The study finds that if physical inactivity could be reduced by just 10%, it could avert some 533,000 deaths a year; if reduced by 25%, 1.3 million deaths could be prevented. Say we got everyone off the couch and eliminated inactivity altogether: the life expectancy of the world's population would rise by about 0.68 years (more, if you discount those who were already active), comparable to the effect of doing away with smoking or obesity.
For the study, led by I-Min Lee in the division of preventive medicine at Brigham and Women's Hospital, scientists calculated something called a population attributable fraction (PAF), a measure of the contribution of risk factors like physical inactivity to diseases such as heart disease or diabetes, and even risk of death. The PAF told researchers how many cases of disease could theoretically be prevented if the risk factor were eliminated — that is, if all inactive people in a population were to start exercising sufficiently.
Read Full Article: Source – TIME Health & Family