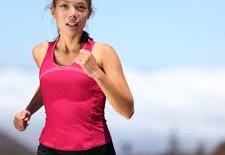 When we feel overwhelmed by stress, it sometimes seems insurmountable, and we find ourselves wondering how to cope. Fortunately, small changes in outlook and lifestyle can make a big difference in how we feel and how we approach the stressors we face. Having a clear plan for coping with stress can help you feel empowered, and enable you to take more effective action, shedding your stress and feeling more relaxed and effective in your life. The following small changes can create big stress relief. This plan can help you to cope with stress simply and effectively.
Tips:
Try MeditationMeditation is an effective, versatile stress reliever that can be used for short-term stress relief, long-term stress relief, and emotion-focused coping. There are a multitude of different meditation strategies that can be effective, so there should be a meditation technique that fits your needs and personality quite nicely.
Exercise RegularlyRegular exercise brings greater resilience to stress, and it can start relieving stress within three minutes! This makes it an effective stress reliever for the short-term, the long-term, and for emotion-focused coping as well. The trick is to find an exercise habit that fits well with your lifestyle and personality, so you'll want to stick with it.
Utilize Social SupportMaintaining a supportive circle of friends is an effective way to cope with stress because friends can be utilized for emotion-focused coping (when they offer a supportive ear) as well as solution-focused coping (when they help you to brainstorm solutions). Friends contribute to greater overall happiness, and can provide positive peer pressure as well.
Get Ongoing Stress Management SupportTackling stress on a consistent basis is key. Making changes one small step at a time can lead to a lifestyle transformation. One of the most effective ways to cope with stress on an ongoing basis is to have a steady stream of simple steps that can lead you to a less stressful lifestyle and a more resilient frame of mind.
Read full article at the source About.com