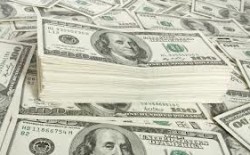 A serious shortfall in research funding is hindering progress to treat and prevent Alzheimer's disease by 2025 — and fueling high health care costs, advocates say.
Finding a cure or way to slow down the progression of the disease would require $2 billion in yearly funds, said William Thies, chief medical and scientific officer for the Alzheimer's Association.
A recent $50 million increase boosted funding to $498 million for 2012.
"Without the spending in that range ($2 billion), we're not going to see the progress we need to see," he said. He adds that the last successful research to find a treatment for a symptom of the disease was in 2003. "You can't make progress with the sort of investments made to date."
The progressive mind-wasting disease is the sixth-leading cause of death in the USA, and the only cause of death among the top 10 that can not be prevented or cured. About 5.4 million people in the USA have the neurological illness.
The country will spend an estimated $200 billion in 2012 on caregiving for people with Alzheimer's, including $140 billion for Medicare and Medicaid, according to an annual report the group released Thursday. It predicts costs reaching crisis proportions, $1.1 trillion by 2050.
"We are investing more in research," said Mark Weber, spokesman for the Health and Human Services Department. "We added $50 million more this year and $80 million more next year."
Also in the report: Medicare payments for people with Alzheimer's are nearly three times higher (and Medicaid payments 19 times higher) than for seniors without dementias.
Read Full Article – Source: USA Today